Smart heating in accordance with the Energy Saving Ordinance
Since 01.09.22 short-term measures for public buildings, companies and private households have come into force. As of 01.10.22, medium-term measures for buildings and companies will be added. We will briefly discuss the measures here, then we want to show where IoT can be the tool of choice and which specific productskonkreten Produkte are used for this.
Energy conservation - What's in store?
Short-term measures 01.09.22:
For workplaces in public properties, the maximum temperature limit is set at 19°C (except for social facilities, clinics and nursing homes). Common areas where people do not regularly spend time are to remain unheated. Furthermore, the nocturnal illumination of buildings and monuments will be switched off.
Businesses should keep their outdoor advertising displays unlit from 22:00 - 6:00. In addition, the minimum temperature of workplaces will be reduced to 19 °C. In order to give private households a clear basis for making energy-saving decisions, companies must provide their customers with sufficient information about current consumption and anticipated costs.
​Contract clauses requiring tenants to keep their thermostats fully turned up to ensure a minimum temperature in living spaces are suspended. The aim is to give private households the opportunity to save energy individually.
Medium-term measures 01.10.22:
In buildings, an obligation to carry out an annual heating inspection and an obligation to carry out hydraulic balancing will be introduced. Hydraulic balancing serves to check whether all radiators have the same pressure in order to avoid over- or undersupply. In addition, there is an obligation to replace inefficient heating pumps.
Companies with an energy consumption of 10 GWh/a or more that already have an energy audit will be required to implement economic energy efficiency measures.
Municipalities and organizations that have not yet introduced energy management - in accordance with the requirements in the Technical Annex - can receive funding for the initial establishment and expansion of energy management (EM).
Vicki – smart home thermostat
The Vicki is a smart home thermostat from MClimate, which is retrofitted as an important element of control for heating, and in addition to temperature control, also allows monitoring temperature and humidity remotely. Likewise, the target temperature can be set manually by turning the outer ring. The target temperature is shown on the LoRaWAN radiator valve display.
We offer a range of valve adapters for the intelligent thermostatic radiator valve.
One of the short-term measures of the Energy Saving Ordinance is that companies should enable private households to make clear decisions about saving energy by providing information about current consumption. The topic of "correct heating in winter" in particular is a major optimization factor in saving energy.
How will this play out in practice?
Theoretical ideas are nice, practical experience reports are better. MClimate's case study uses an example from Finland to show how the optimization of heat supply and the associated energy efficiency of residential buildings works.
Datacake Template for the Vicki Smart Home Thermostat Vicki
Datacake makes it especially easy to get started with LoRaWAN. Due to the integration of many common LNS providers and preconfigured dashboards, no programming skills are required to set up a dashboard. Whether this is displayed on the smartphone or on the desktop is completely up to the user. The rights management allows you to decide who else has access to the Vicki Smart Home Thermostat or your other LoRaWAN sensors.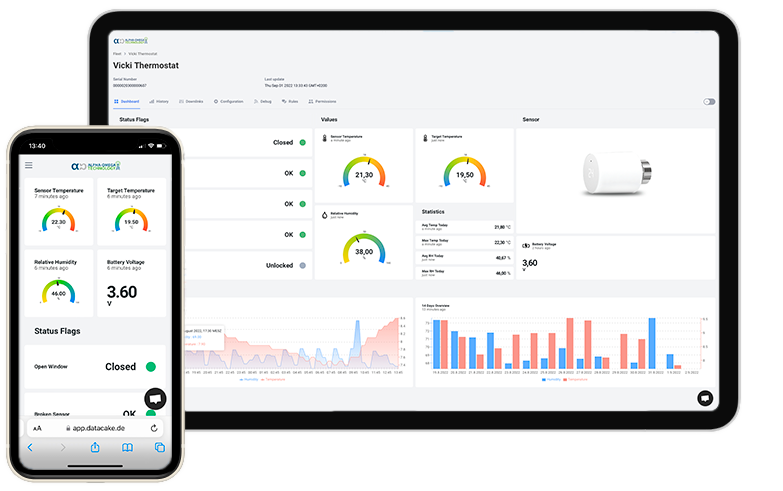 You want to know which IoT platform makes sense for you?
Every IoT project has its own unique requirements. Many factors play a role in this, such as the number of sensors, whether the platform is hosted in a cloud or on your own server, and whether you want to integrate other technologies on the platform. We would be happy to advise you on this topic and look together at the landscape of IoT platforms.
How to prevent mold
One of the most common questions that arises when reducing the indoor temperature is the risk of mold growth. The ratio of temperature and humidity in the interior plays a key role. In this regard, the lower the room temperature, the lower the absorption capacity of atmospheric moisture and therefore the higher the risk of mold growth.
An effective way of prevention is the simultaneous monitoring of temperature and humidity. If the temperature exceeds or falls below threshold values, a smart home thermostat such as the Vicki, for example, can trigger an alarm and raise the temperature if configured accordingly. Especially for little-used rooms where the air is rarely exchanged, this is a good, automatable solution that monitors on the one hand, but also takes over the control for the heating.
Proper ventilation in winter
The right way to air your home in winter is to do it properly: Switch off the heating briefly, open the windows wide with the interior doors open and ventilate properly for five to ten minutes. On the other hand, tilted windows are not ideal in winter. But how can companies and public properties ensure that windows are only opened wide for a short time and not accidentally left tilted overnight?
A control walkway would be inefficient, especially in large buildings. This is exactly where the use of LPWAN technology is ideal. Due to their low power consumption and long battery life, the discreet window sensors are easy to install and can monitor the opening status of each window, sometimes for years. This means that employees such as smart facility managers do not need to search for each window individually, but instead go specifically to the windows that were not closed in the evening. This can be a useful, easy-to-use building block for energy savings in the long term.
Usecase smart facility management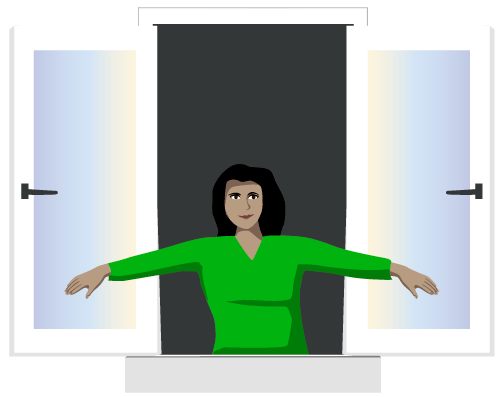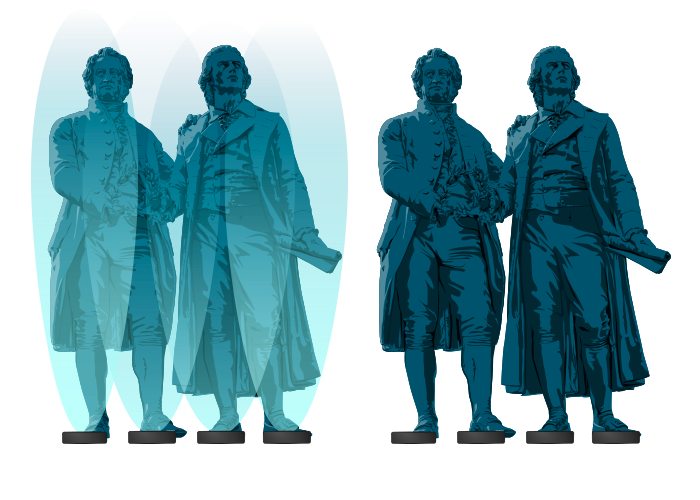 Public illumination of stores and monuments
One of the short-term measures in the coming months is the switched-off illumination of buildings and monuments. In this context, the advertising displays of stores should also remain unlit from 22:00 - 6:00. There is a fear that some areas could become unsafe due to the lack of additional lighting.
This does not have to be the case, because the lighting in municipalities and cities can very well be optimized to save energy. As part of the measures to save energy, it may also be a good time to consider converting to smart street lighting. There is further potential for energy savings here, in order to reduce costs in the long term. LPWAN technologies such as LoRaWAN in particular are ideal for controlling public lighting according to demand, for example to request higher illumination during events such as autumn festivals or Christmas markets. You can learn more about intelligent street lighting in our usecase "Smart Light Control for Cities and Municipalities". We would also be happy to advise you on this topic.
Clever City GreenBox Compact 3 timer
The GreenBox Compact 3 from Clever City is used to control street lighting. Due to the increasing use of smart meters, the applications of ripple control (TRA), which is often used to control street lighting, are declining. The GreenBox offers itself as a cost-efficient alternative solution. The configured GreenBox replaces the ripple control receiver - and you're ready to go!